Metals
The SCA metals group has offices in New York, Vancouver, Lima, and Rio de Janeiro.  We handle coal, non-ferrous metals, industrial minerals, and a wide variety of raw materials (iron ore, HBI/DRI and ferroalloys) for the steel industry.  SCA is also the minority shareholder of Metal One Holdings USA (MOHA), which operates steel products businesses in Americas.
Iron Ore and HBI/DRI
SCA handles DRI fines and iron ore from North and South America, mainly supplying the Asian market. We support both our suppliers and customers with financial and investment know-how that further strengthens trading activity.  Together with Sojitz Corporation of Japan, we are one of the pioneers in exporting Brazilian iron ore to the Japanese market.
Ferroalloys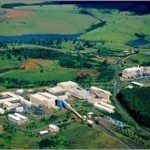 SCA, together with Sojitz Corporation of Japan, has expertise in both trading and investment in the ferroalloy business. In the Americas, we have equity in several projects: an Endako molybdenum mine in Canada, a high grade vanadium producer in the US, and one of the world's largest ferroniobium producers in Brazil.  While we distribute the products from these holdings, we also trade other ferroalloys from third parties through the Sojitz global network.
Coals and Non-Ferrous Metals
Using our global network of offices and expertise from the Sojitz Group's various coal mine investments, SCA is further developing U.S. coal business, particularly for our Asian customers. We hold shares in a copper mine in Canada together with other Japanese non-ferrous metal companies and export the copper concentrate to the Japanese market.
Industrial Minerals
SCA, together with Sojitz Corporation in Tokyo, handles various kinds of industrial minerals.  We are the exclusive agent of a US based silicon company (silicon metal and ferrosilicon) for numerous Asian countries.  We are also a shareholder of the one of the world's largest bentonite companies, based in the US.